1860's and Civil War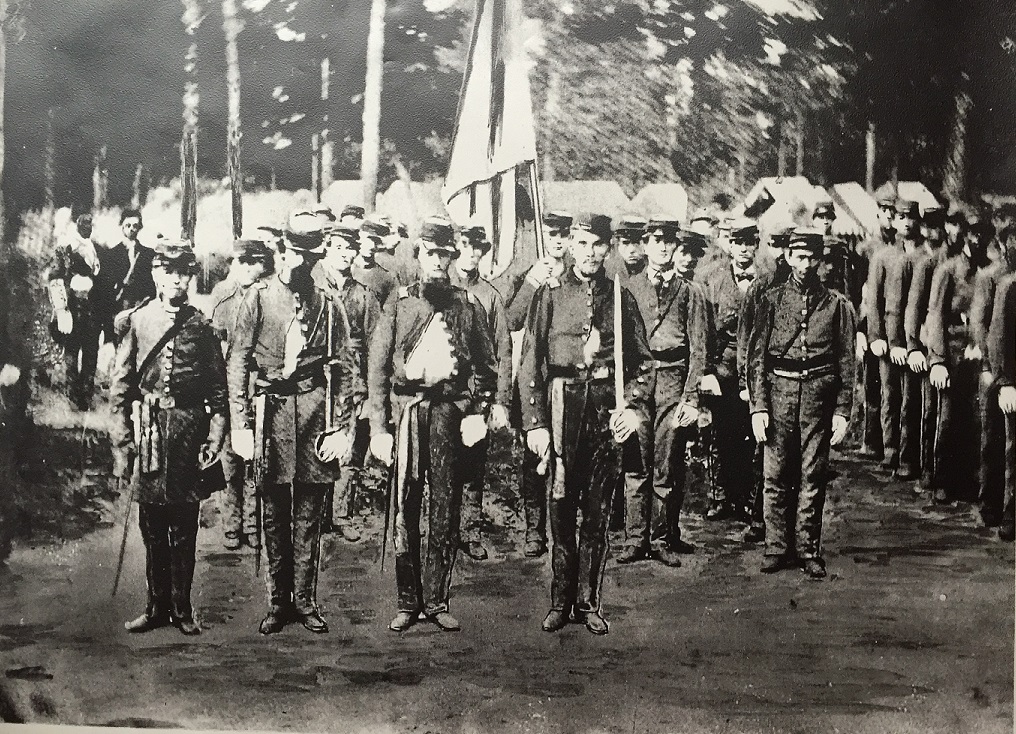 Duplin Greys – Company E of the 20th NC Regiment 1861-1865.
Most were from the Franklin Military Academy (1842-1862) which was located near Myers Store
area  between Beautancus Rd. & NC 403. It was a school between 1842-1858 and then added military training in 1858. It closed its doors in 1862.
Of the original company, 107 in number, 20 were killed or died of wounds, 14 died from diseases, 15 were permanently disabled
because of wounds and 16 others were wounded but recovered entirely. There were only 36 men who came away unscathed.
---
Reunion of Civil War Veterans – 1904
Confederate States of America
North Carolina Troops – Infantry
Company E, 20th Regiment,
Organized at Faison, N.C., April 16, 1861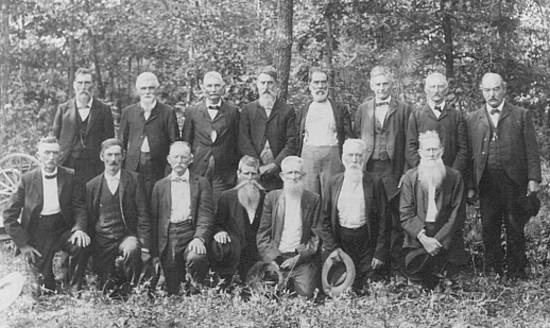 Kneeling, Left to Right:
(4) Giles Monroe Martin (1841-1930) Pvt.
(5) Henry J. Williamson (1844-1914) Pvt.
George F. Kornegay (1838-1920)
Kenan Milliard (1843-1919) Pvt. – Drummer
Reuben Branch (1834-1913) Pvt.
John H. Blalock (1833-19xx) Sergent
Oliver Summerlin (1830-1911) Pvt.
Standing, Left to Right:
(1) Daniel A. Cogdell (1838-1920) 2nd Lt.
Joseph B. Oliver (1841-1915) 2nd Lt.
E. Faison Hicks (1844-1918) Sergent
James D. Ireland (1844-1918) Pvt.
John H. Loftin (1829-1905) Pvt.
Augustine D. Hicks (1942-1919) 1st. Lt.
(2) Benjamin Carr (1837-1905) Pvt.
(3) Lewis Giddens (1835-1909) Pvt. Musician
---
Giles Martin's Civil War Powder Flask
Owned by Hugh Oates, great-nephew of Giles Martin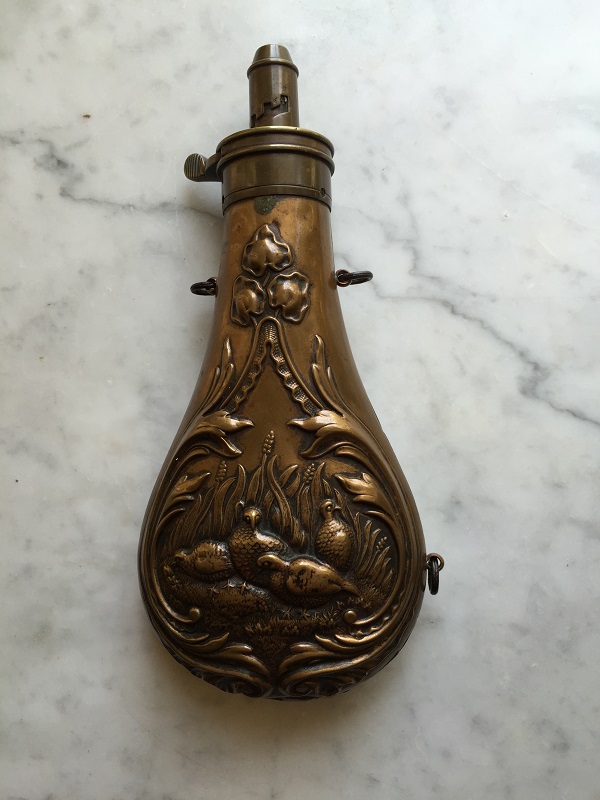 ---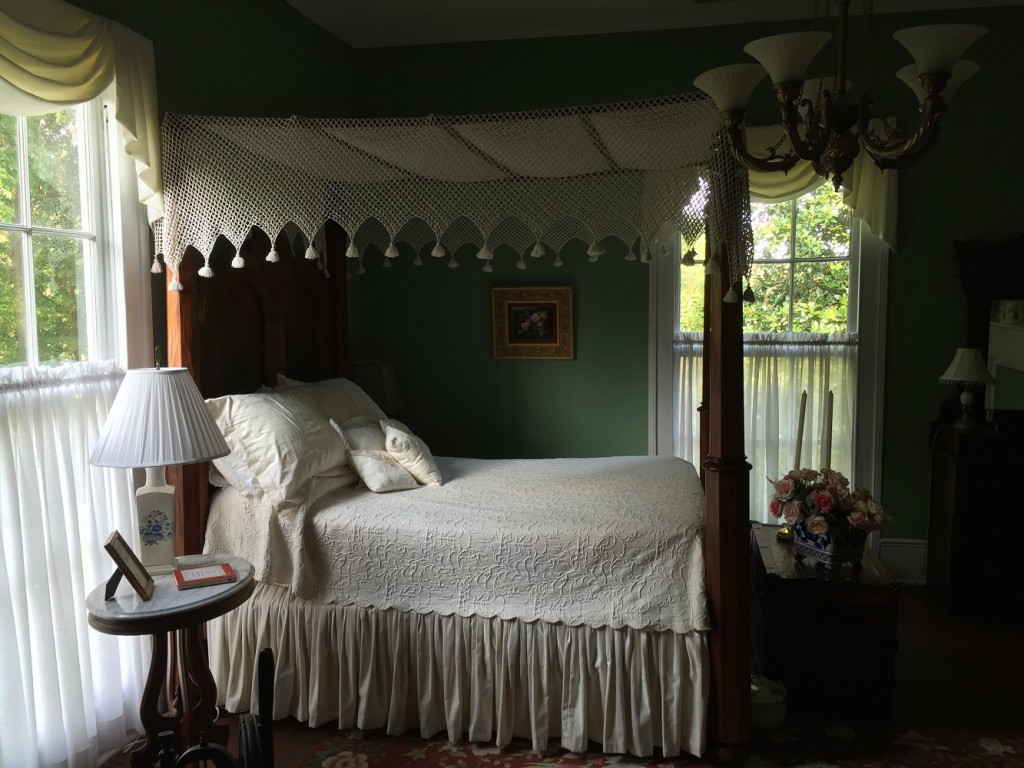 Bed of Col. Frank Faison who was KIA during the second battle at Cold Harbor, Virginia during the Civil War.
Grandfather of Lila Hicks Hines.
---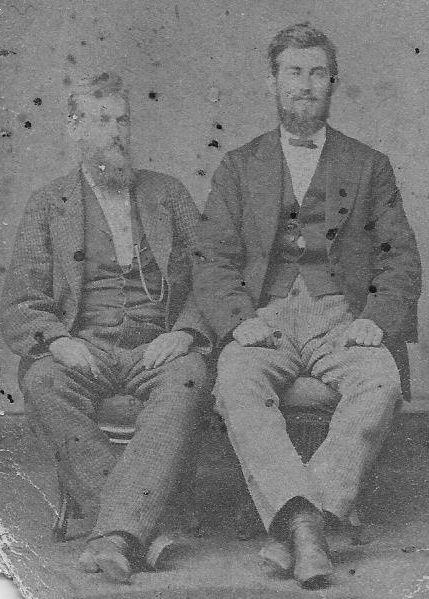 Jethro Oates and James Ireland – around 1880
James Ireland was a member of Company E of the NC 20th Regiment in the Civil War
Jethro Oates, based on John Martin Oates Jr's book, was also fought in the CSA, but not in Company E.
---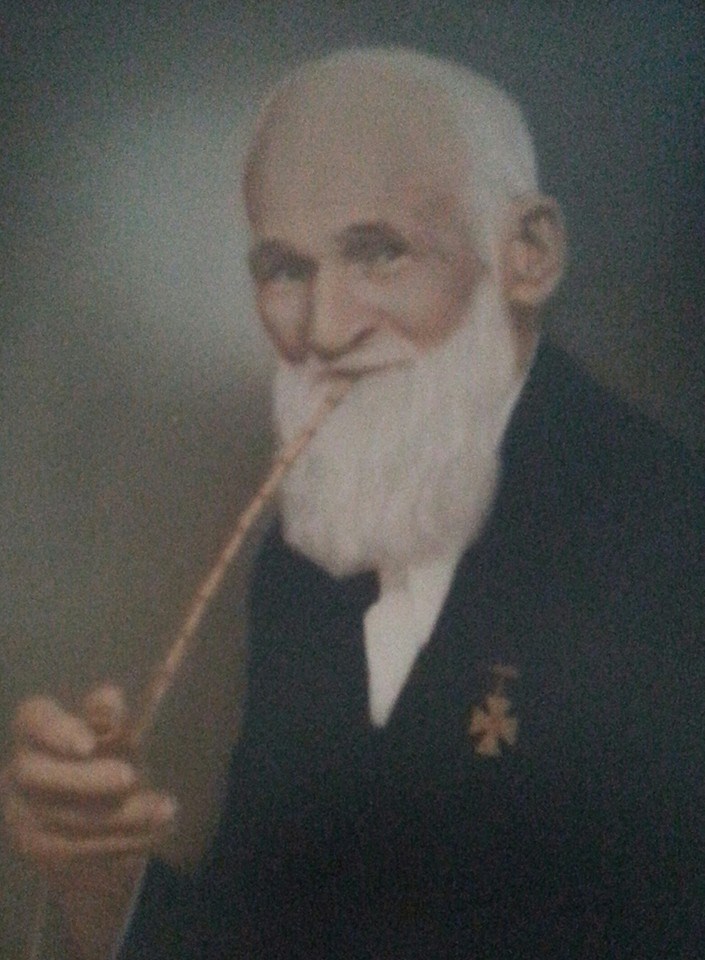 Leonidas Harper Pridgen at age 90.  He is the grandfather of Harper, Mary Linda, Charles, Nancy, and other Pridgen grandchildren
and the other Pridgen Children that attended North Duplin High School. The Medal he is wearing is The Southern Cross of Honor from the Civil War