1940's
World War II era
Period of Education, Family Formation, and Birth of the 1950's and 1960's Generations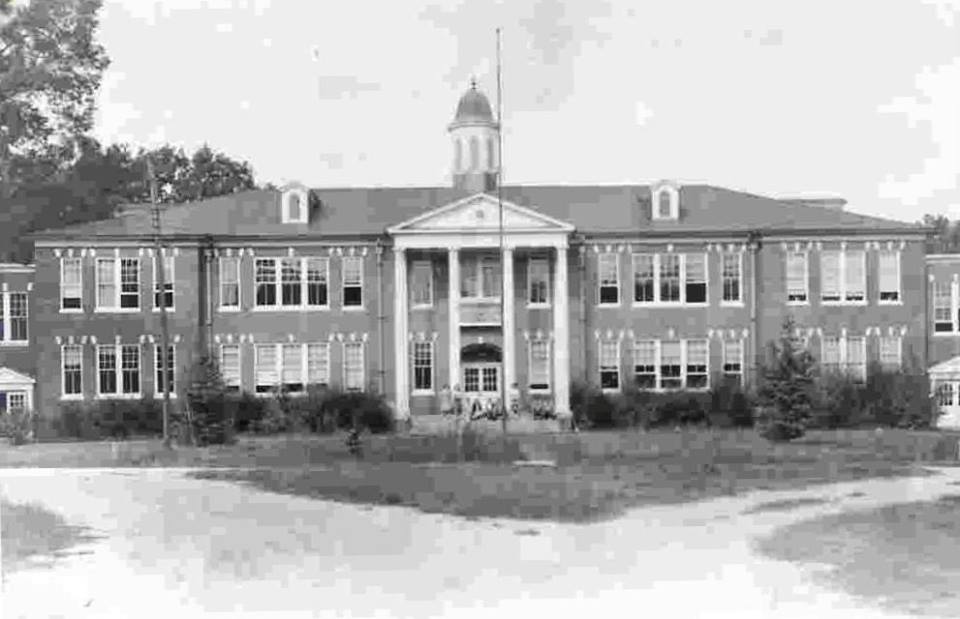 Faison High School
[1921-1955]
---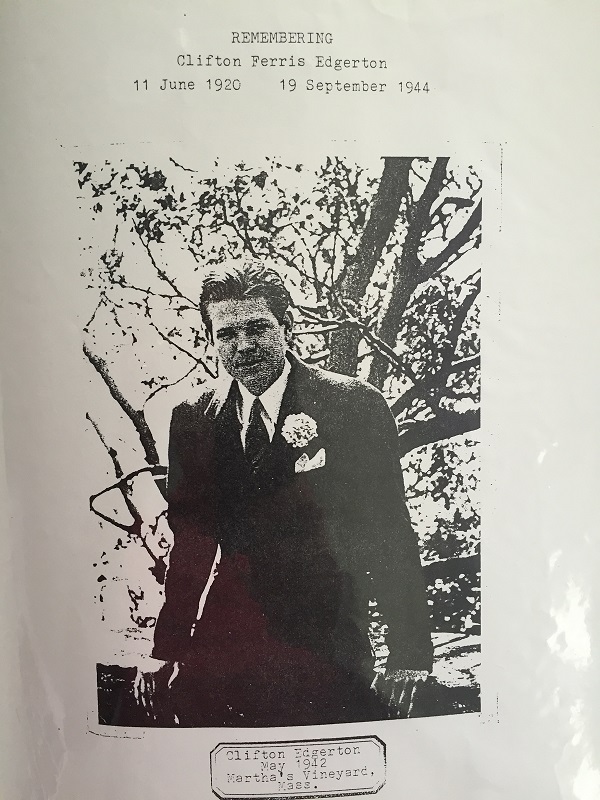 Clifton Edgerton was Killed in Action (KIA) in WWII in Belgium
He was 24 years old. He was the son of Mrs. Eva Edgerton and brother of Ruth Edgerton.
They lived on Hwy 403 across from the Faison Cemetery.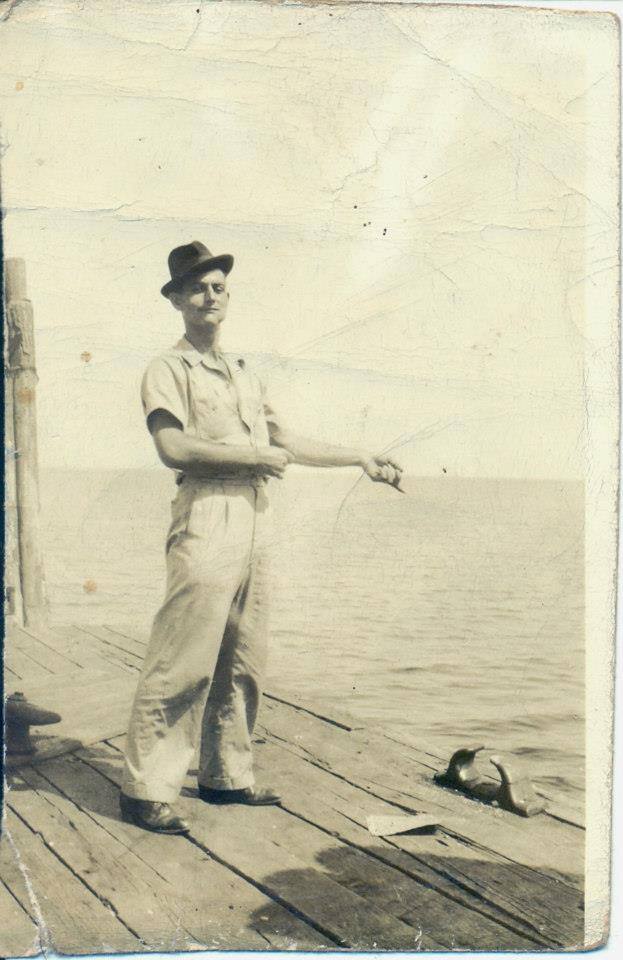 Tom Avent – Fishing
[Thanks to Karen Warren Newman for locating this photo]
---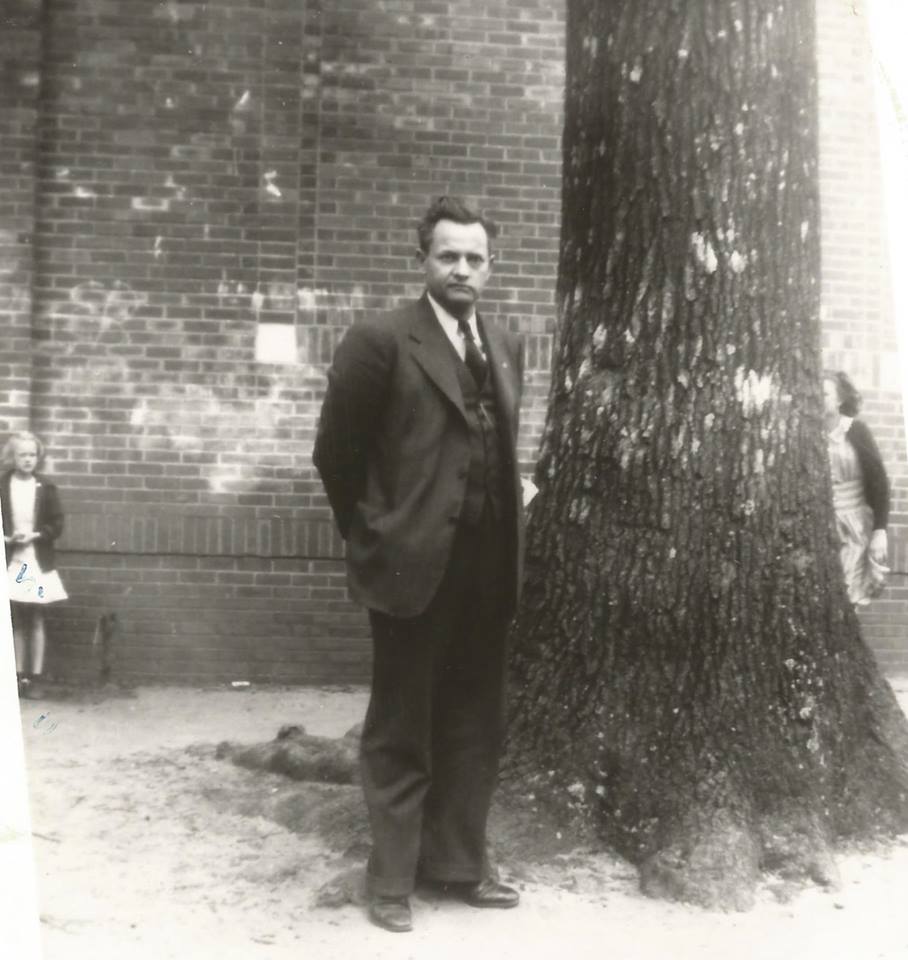 1942 Faison High School Principal Thomas Shutt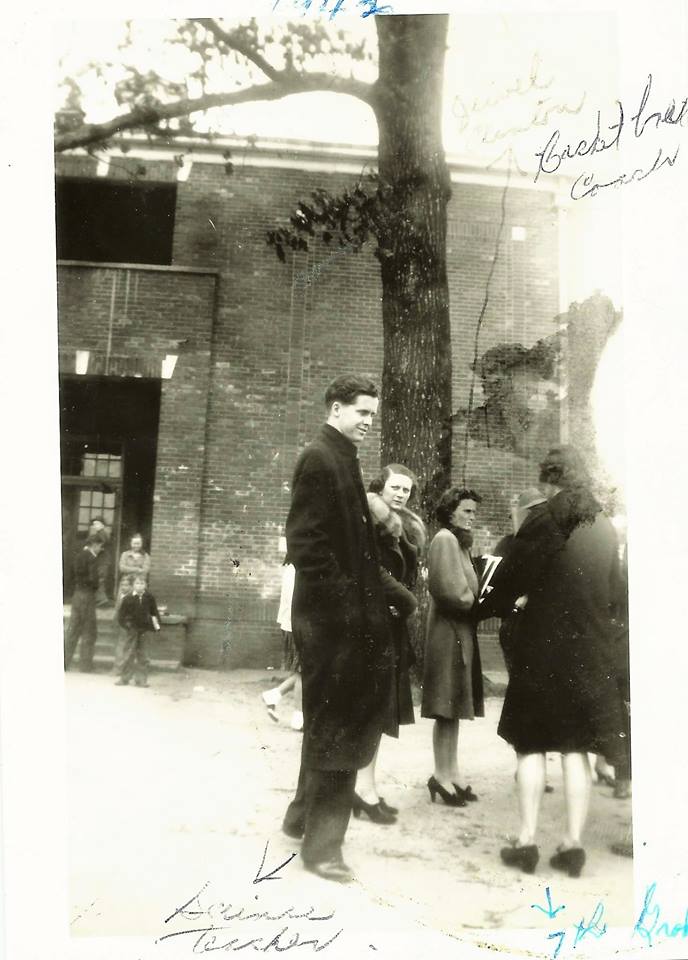 1942 Teachers of Faison High School – E.F. Brooks science teacher – Elizabeth Page – Jewell Clifton – Elizabeth Faison with her back to the camera
---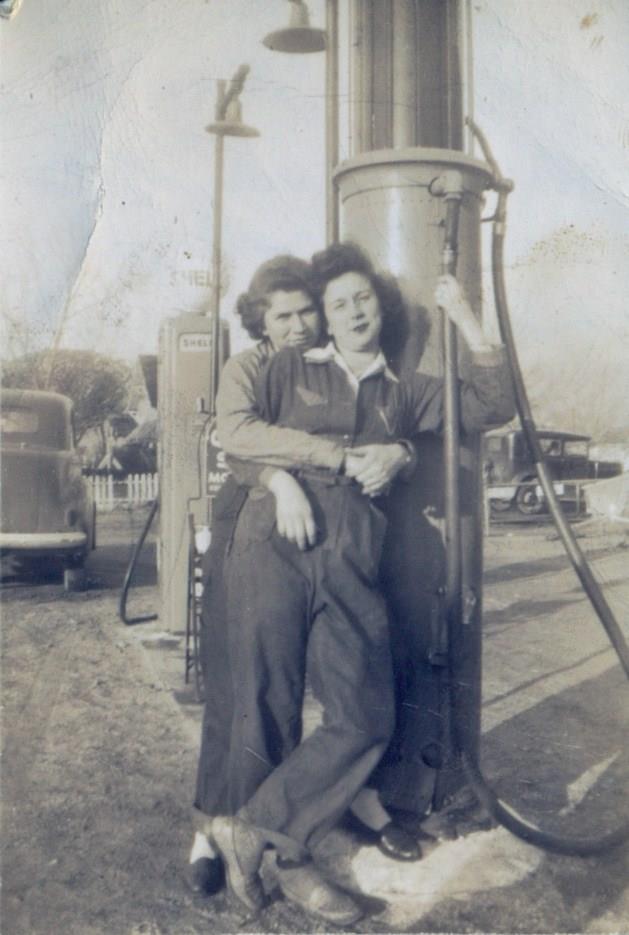 Hazel Warren Avent and Grace Warren Walton (sisters) – 1943/44
Tom Avent and Hazel Warren Avent operated the Esso Station before Tom was drafted in WWII. Sadly, Tom was KIA in France in 1944
INSERT IMAGE oF Pete Warren
\      Carlton "Pete" Warren and Florence [unknown year]
---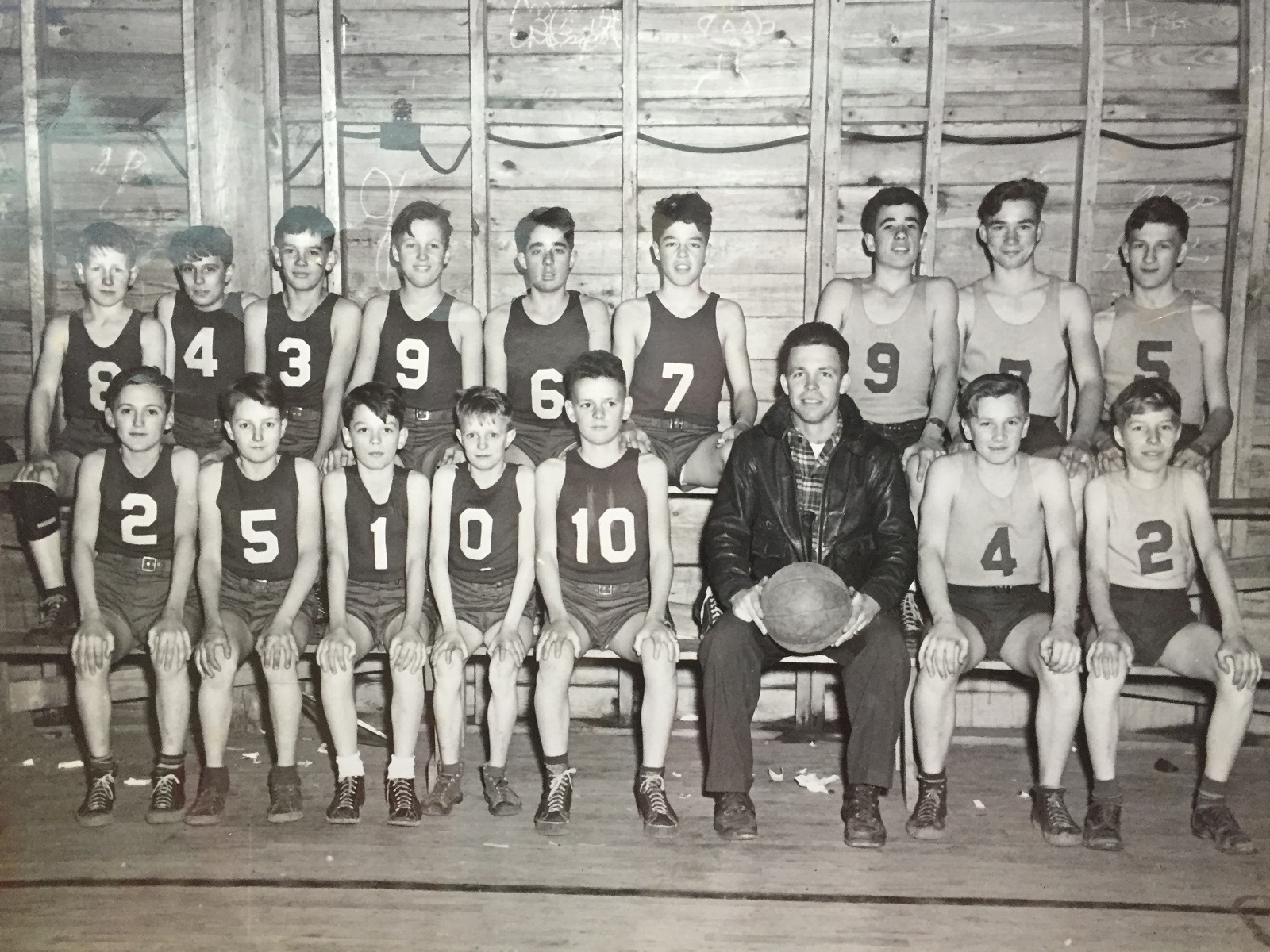 Faison youth basketball teams from around 1945, coached by C.H. Millard

Light Jerseys: #2 Richard Byrd, #4 Thomas Shute, #5 Charles Lee, #7 Wade Wheless, #9 Jack Adams,….
Dark Jerseys: #0 Frank Precythe, #1 Brooks Cates, #2 Floyd Sutton, #3 Curtis Cates, #4 Buster Precythe, #5 Wa Wa Padgett, #6 Cub Adams, #7 Horace Ray, #8 Jerry Fouts, #9 Lloyd Sutton , #10 Donald Rose Matthews
---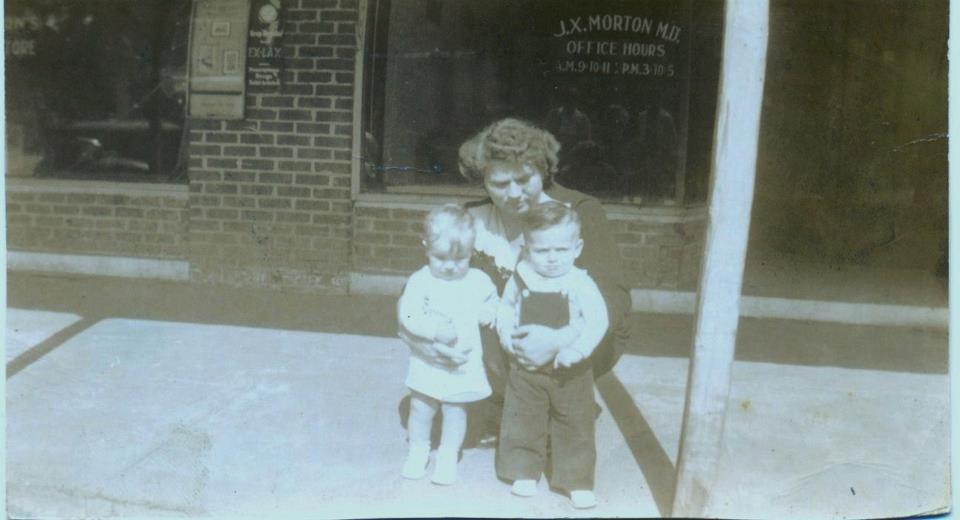 Hazel Warren Avent (later Rackley) holding Carlton, "Petey" Warren and Kenneth Avent.
The picture was taken on main street Faison in front of old Dr. J. X. Morton's Drug Store in the 1944-45 time frame.
---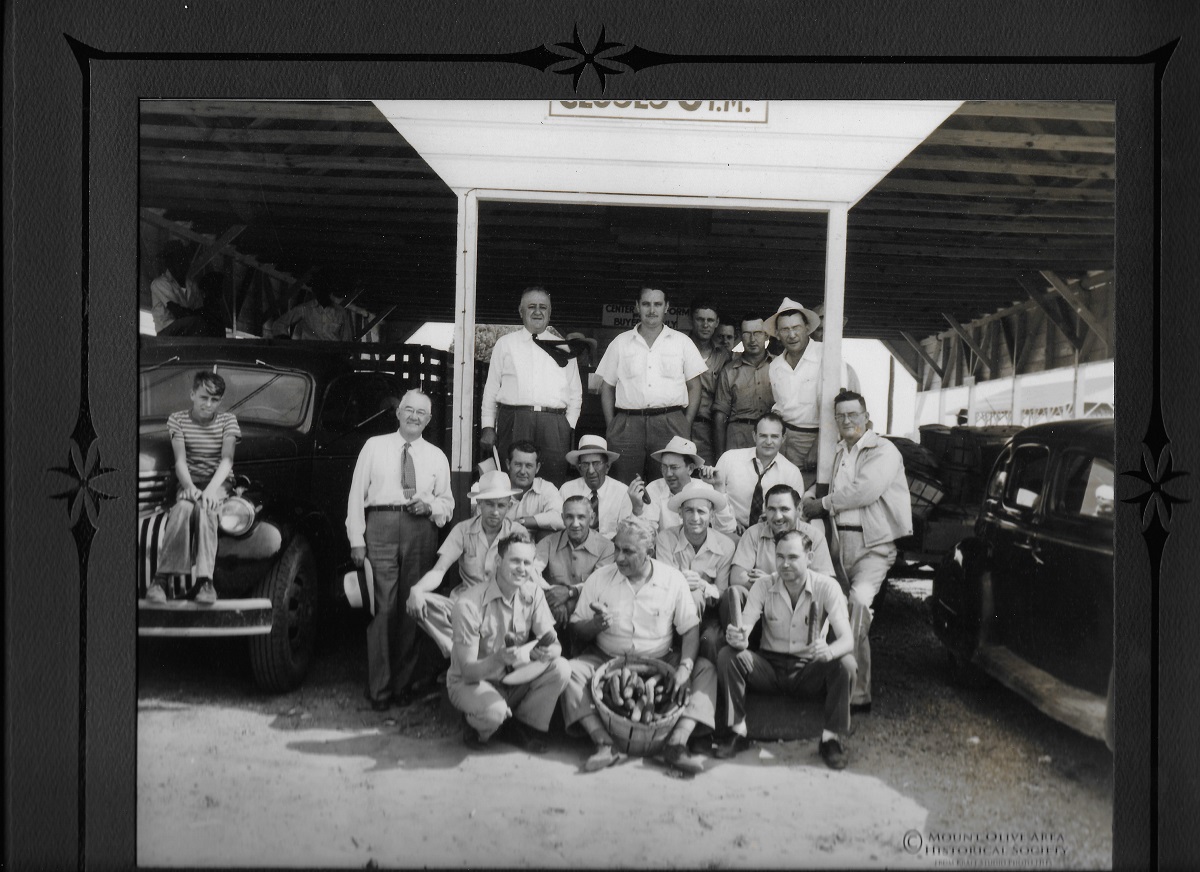 4th Row (L-R): unknown, unknown, unknown, unknown, unknown
3rd Row (L-R) Buster Precythe (sitting on truck), Joe King (standing), unknown, unknown, Harold Precythe, Durwood Clifton, Charles Lee (standing)
2nd Row (L-R): Ralph Precythe, Ross Vacaro, unknown, unknown
1st Row (L-R): unknown. George Joseph, Chester Ellis
---
1940's School Pictures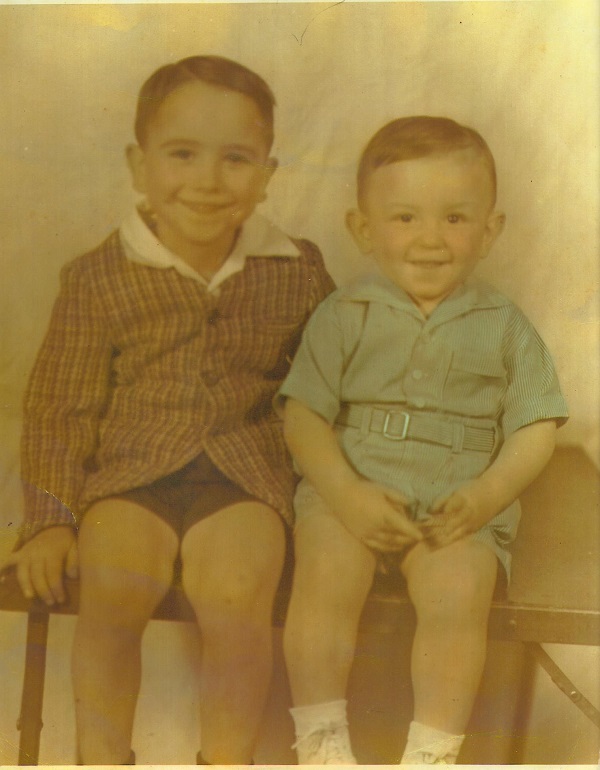 Rudy and Ronald Oates, Jr. – 1946-47
 This picture was taken by a traveling photographer that went from town to town.
"That camera made my head look big".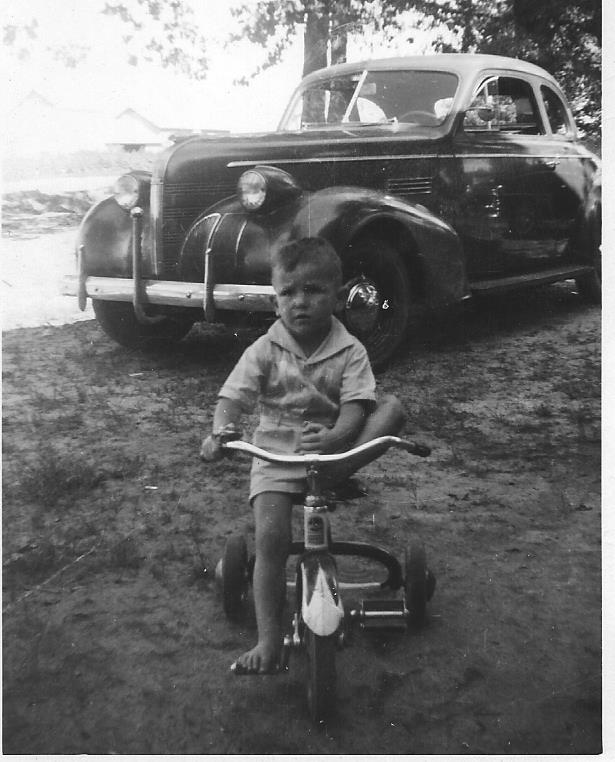 Ronald Oates, Jr. – est. 1947
Nice car, nice tricycle!
"I think Pete Warren or "Peter Rabbit" cut my hair too close!"
---
---
---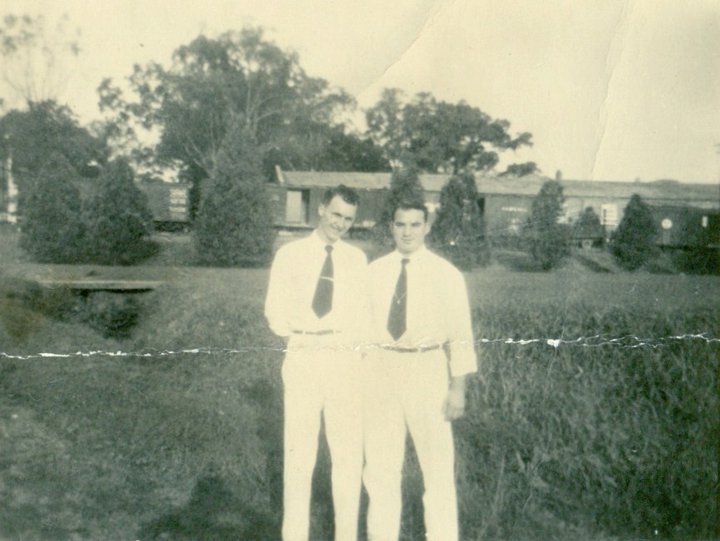 __________ and Wade Wheless
---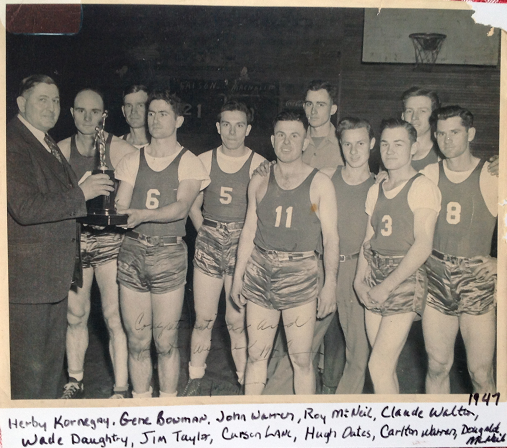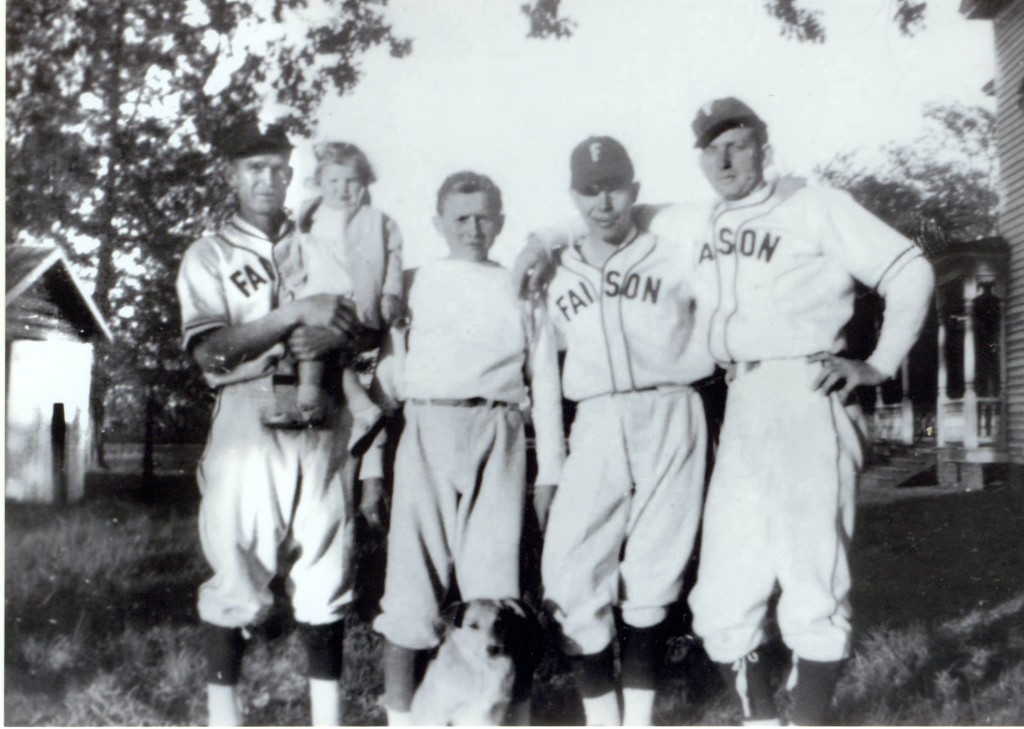 John Warren holding Judy Warren along with Kenneth (Smutt) Warren,
Claude Walton (Grace Warren Walton's husband), and Pete Warren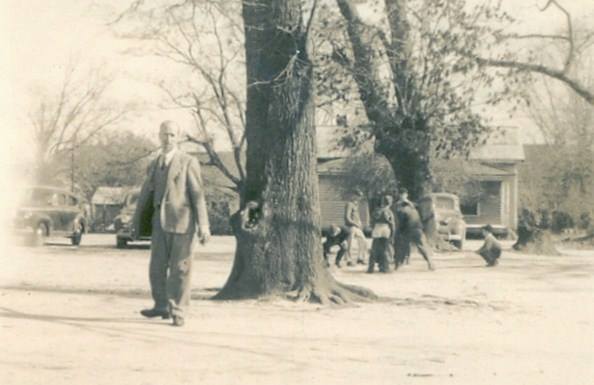 Faison School Principal Fouts (1948-49)



Evelyn Hines and Kennett (Smutt) Warren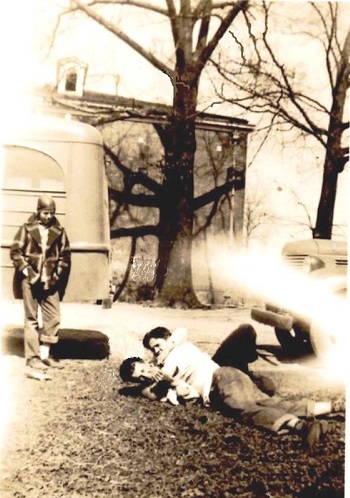 Horace Ray leaning against bus. Ray Taylor & Smutt Warren wrestling on the ground.
The old Faison School 1948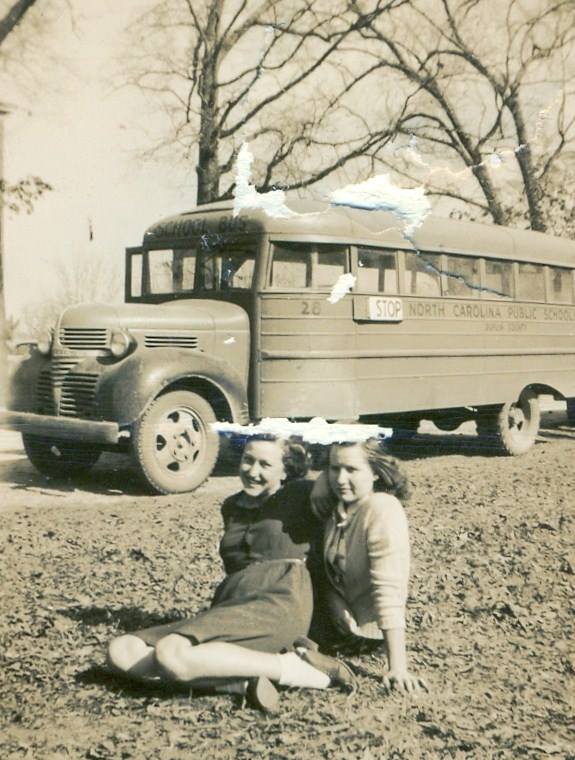 FHS – Murial Price & Eula Taylor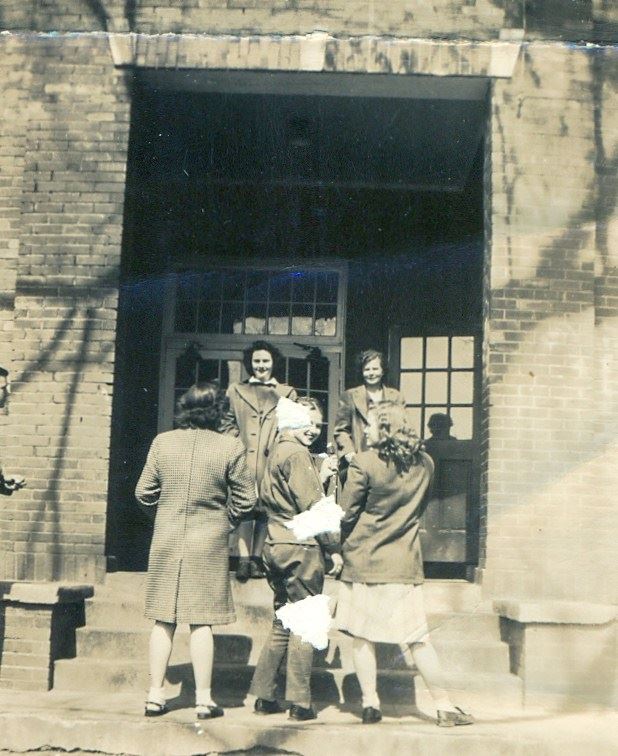 FHS – Muriel Price back to camera, Evelyn Hines turned head to side and Mary Gray Taylor.
Top steps facing the camera is Mary Rachel Adams & Mrs. Euna Brogden.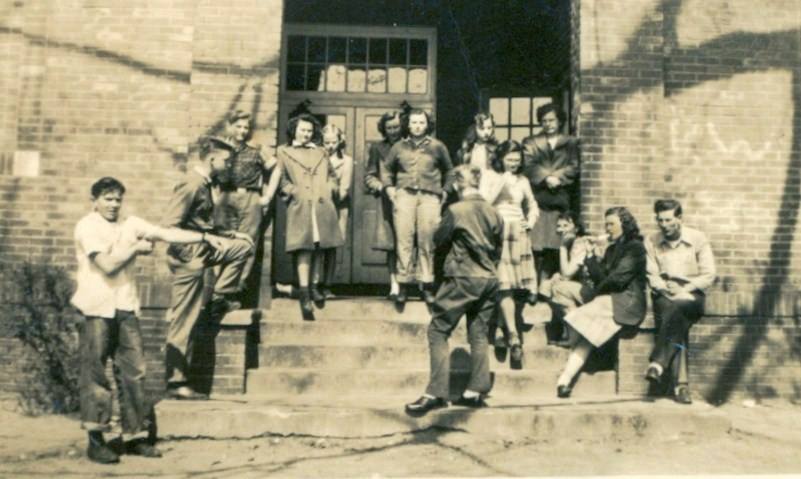 FHS – Kids hanging out by the side door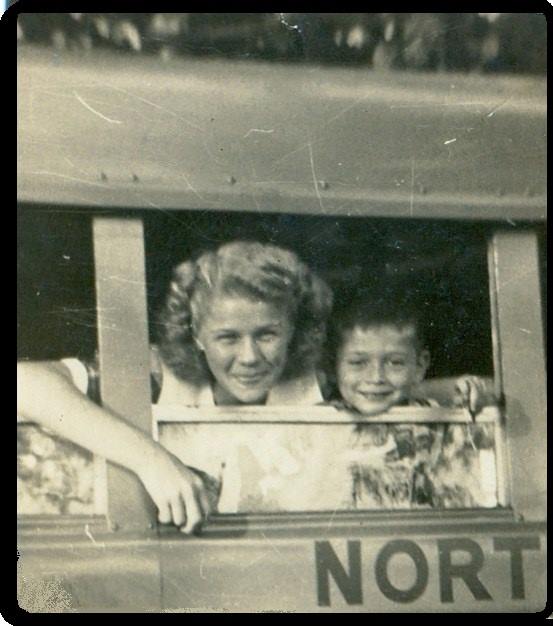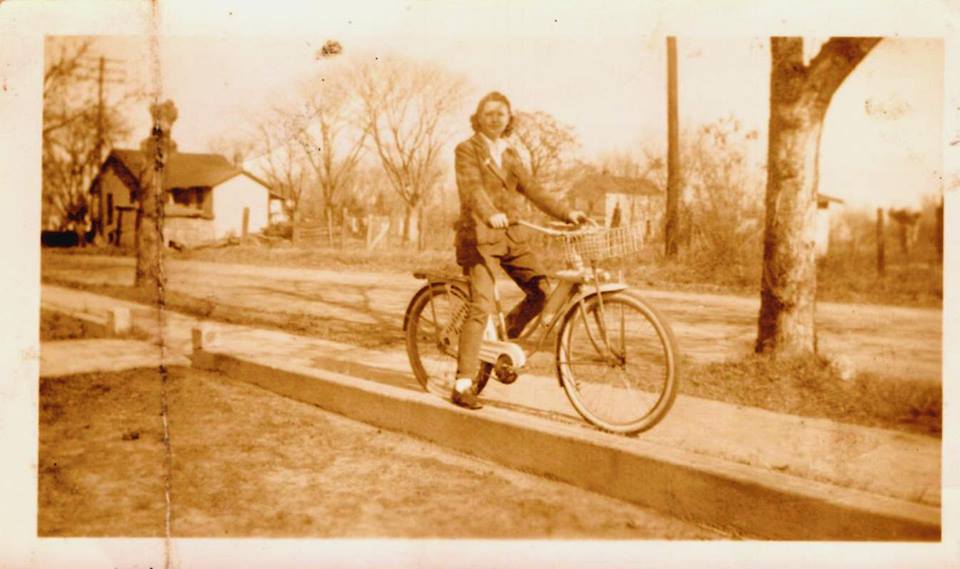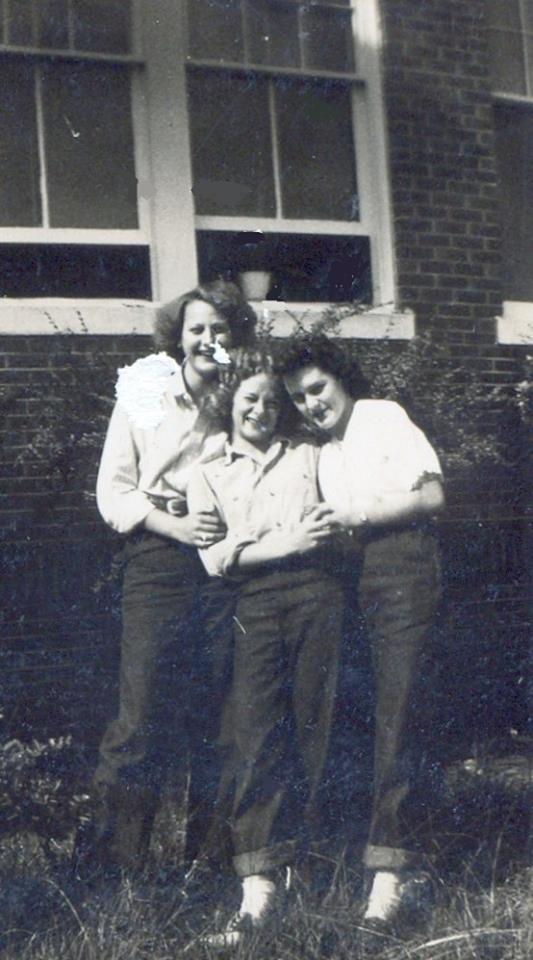 Emily Hill Vernon, Blanche Brogden & Ernestine McCumber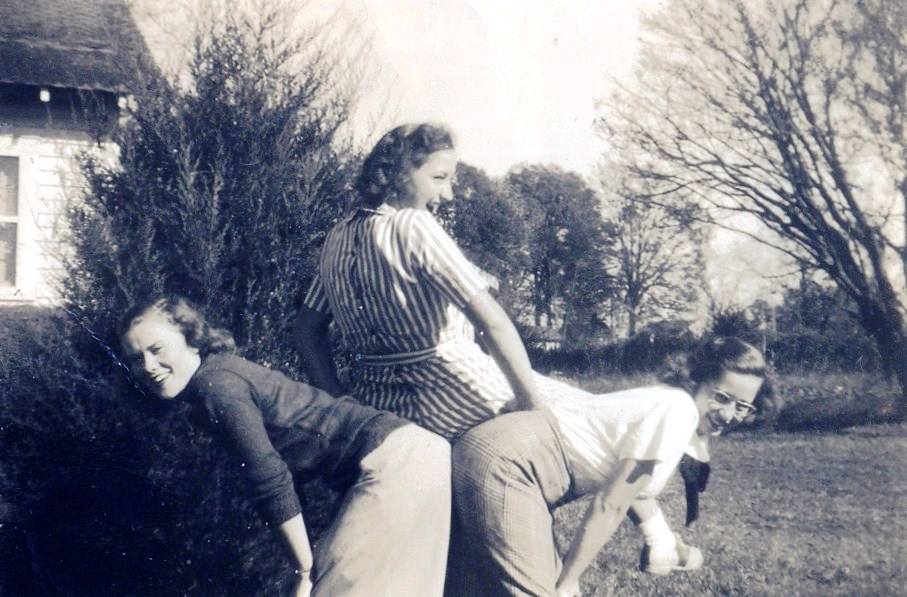 Mary Gray Taylor, Muriel Price and Mabel Waters around 1948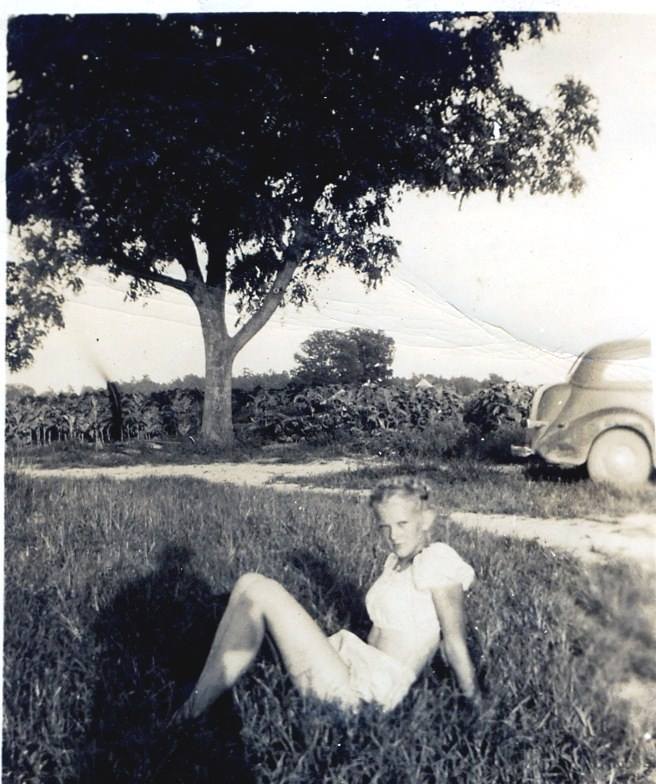 Alice Bradshaw – 1948-1949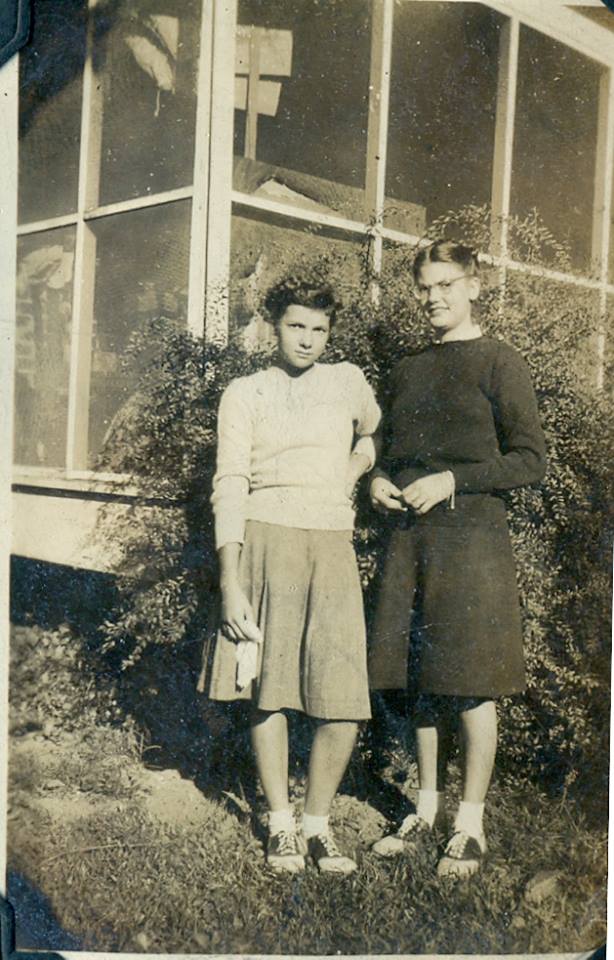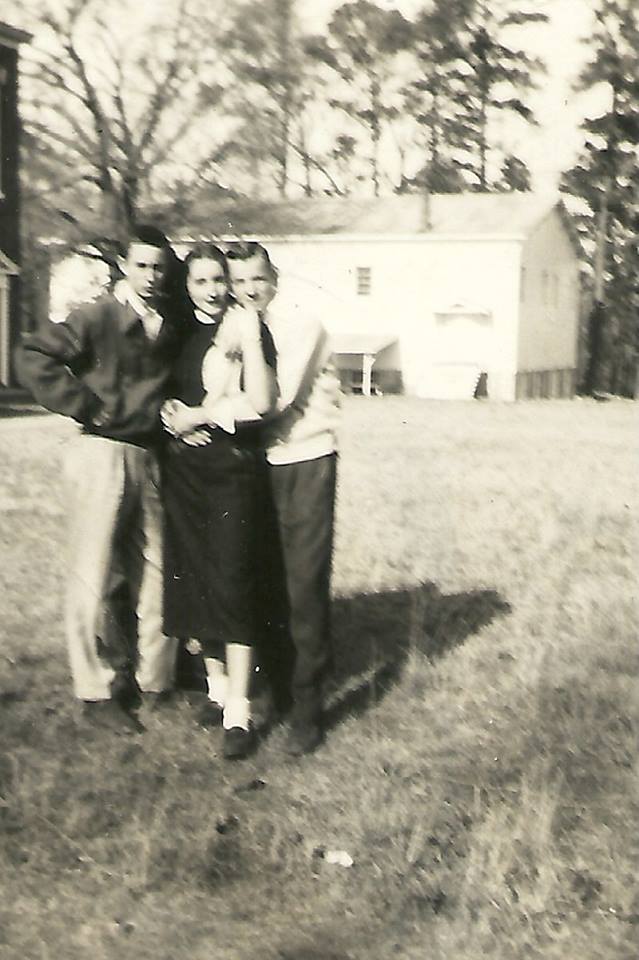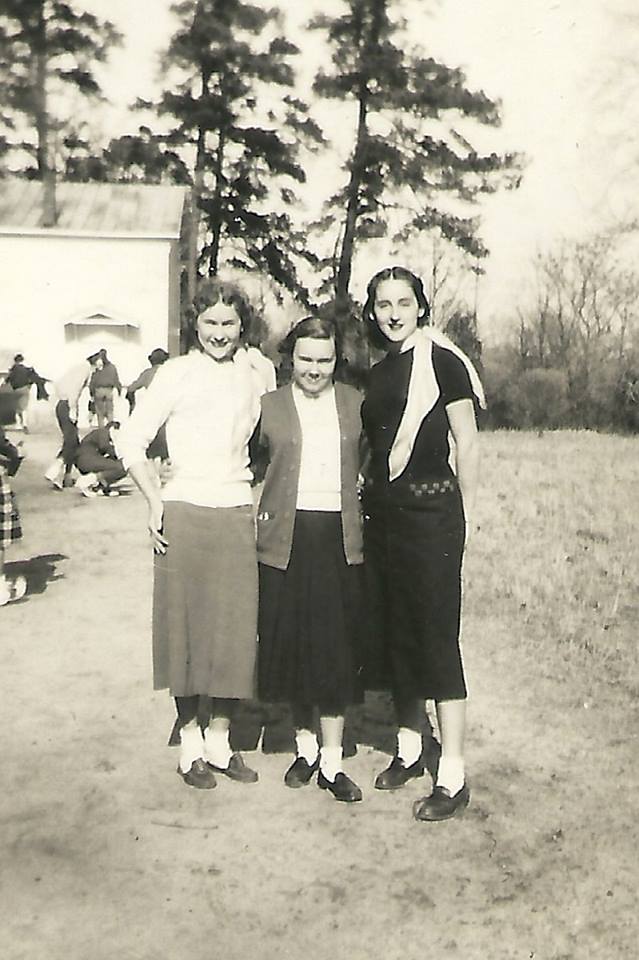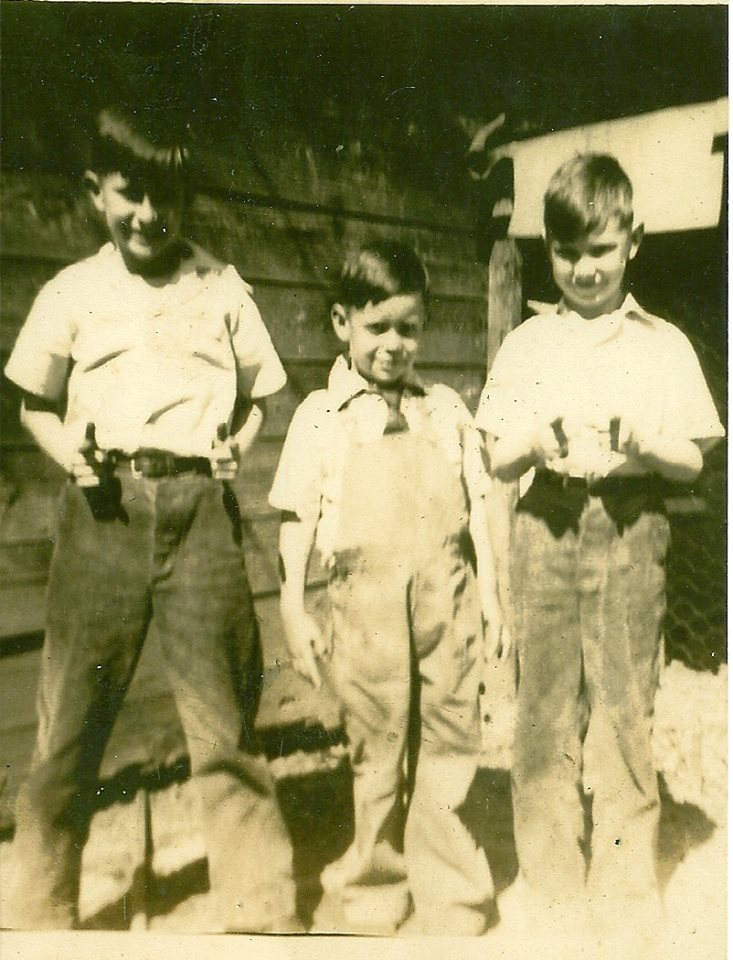 #1. Penny Justice, #2 McKenzie, #3. Thelma Farmer, #4. Mrs. Randolph Jones, #5.
Bennett Taylor who is the mother of #6., #6. Dorothy Armstrong, #7. Espy Sullivan.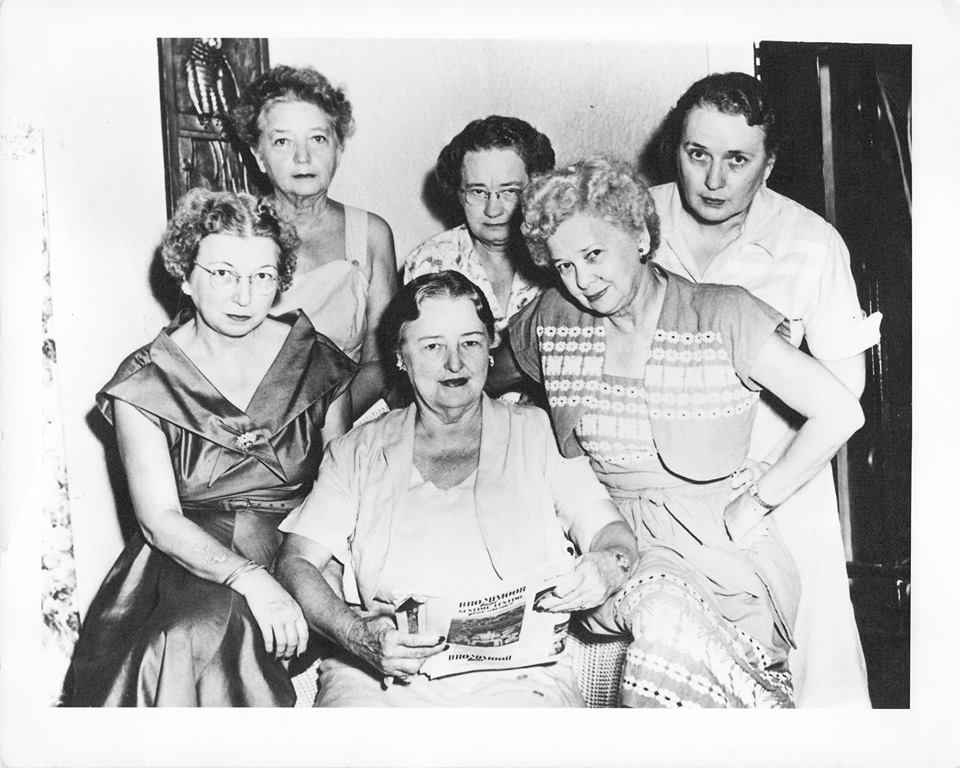 William Bryant Martin's Sisters
Martin was a long-time mayor of Faison
---
---
World War II (WWII)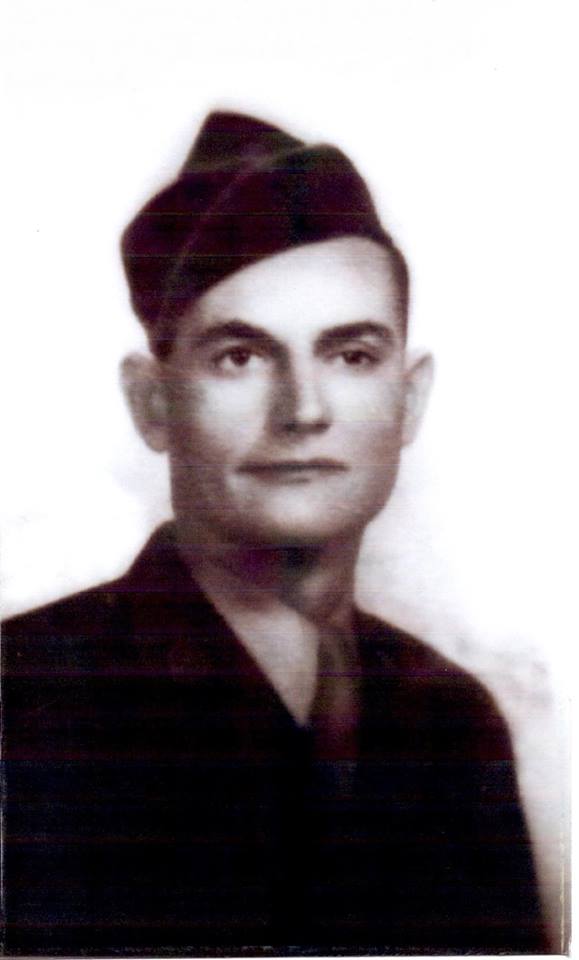 Tom Avent – KIA in WWII
Father of Tommy and Kenneth Avent
[Thanks to Karen Warren Newman for locating this photo]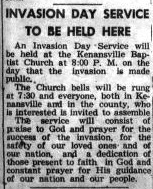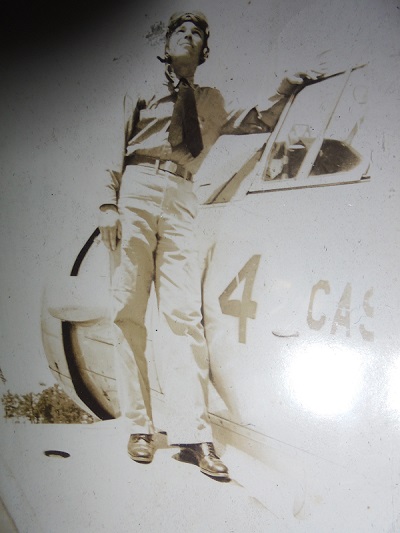 Charles Henry (C.H.) Millard with his airplane in WWII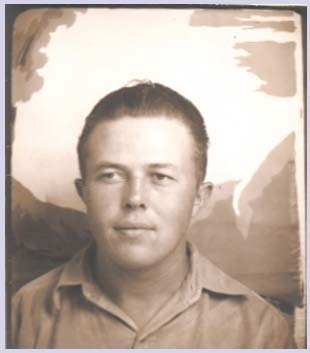 Marcus Taylor was in the Merchant Marines during WWII. Marcus also served in the Army during the Korean War.
A picture of Marcus in Army Uniform (Korea) is included in the page, "Remembering Our Veterans"